PORCELAIN CROWNS
A porcelain crown is a permanent coating for the tooth. It varies according to the materials used for coating, the most widely used today are the "metal – porcelain" and "full ceramic" ones. The procedure is like the Zirconia crowns.
Metal-backed or full ceramic porcelain?
Metal-backed porcelain is the most popular; it is strong and aesthetic as the metal underneath is covered with porcelain from the top, but an opaque paint used to cover the metal makes this porcelain look more saturated, which adversely affects the natural light transmittance of the porcelain. Also, its cost is convenient and standardized to make. Its biggest disadvantage is that sometimes the metal underneath is visible and the gums also get a dark (black) color.
Full porcelain or ceramic coating also looks beautiful, but may not be as durable as metal-backed porcelain (especially in very long dentures). Still, many people think this is the best choice – especially for the front teeth. These have alternatives amongst themselves in terms of materials.
What is the difference between Zirconium and Porcelain Crowns?
Zirconia crowns are definitely more resilient.
Zirconia usually lasts longer.
Zirconia is a much stronger and more durable material.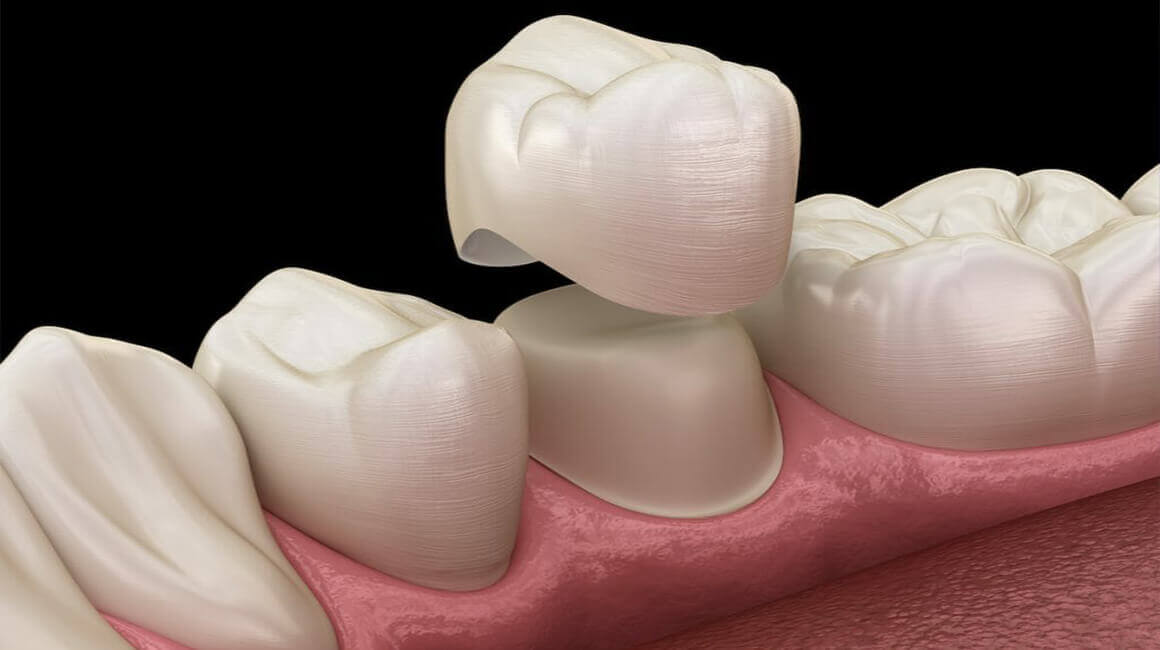 What are the types of porcelain crowns in dentistry?
Leucite Reinforced Pressable Porcelain Crowns.
Lithium Disilicate Porcelain Crowns.
Solid or Monolithic Zirconia.
High Translucent Zirconia.
Are porcelain crowns safe and are porcelain crowns the best?
The process and the materials used to create porcelain crowns are both secure and FDA-approved. Of course, there are always risks and sometimes complications, as with any dental care, but porcelain crown treatments are standard procedures. Our dentists give you high quality service with their years of experience. Porcelain crowns provide the best natural look when compared to any other crown types.
How long do porcelain crowns last?
Porcelain crowns are intended to last between 5 and 20 years. Of course, with a simple dental care such as brushing, flossing, avoiding sugary foods, fizzy drinks; they may last up to 20 years. Does your dental insurance cover porcelain crowns? You can get in touch with Dentist Travel Turkey and you can check porcelain crown before and after photos and porcelain crowns price on Dentist Travel Turkey website.
Is having porcelain crowns painful?
You will be under local anesthesia and will not feel the whole process. However, you may feel some sensitivity or discomfort in your gums after the procedure. There should not be any significant pain if you stick to soft foods for a while.
Treatment or Holiday? Why not Both!
Free Services
Consultation With The Dentist ToPrepare Your Dental Treatment
Panaromic x-ray
Volumetric Tomography
Pick up Services (Airport-Clinic-Hotel)
Hotel Accommodation (Valid for full package)
Temporary Crowns For The Duration Of Your Treatment
Needle-Free Injection Anesthesia
Free Boat-trip every Tuesday (in case of good weather conditions)
Free Turkish Hamam every Friday