Looking to wake up with your liner, brows, or lips already perfectly done each day?
Thanks to an exponentially exploding interest in brows over the past few years, the eyebrow-tattooing technique has gone practically mainstream. But brows are just the beginning. Cosmetic makeup artists are also inking on freckles, lip colors, and more — making it possible to wake up with a face full of makeup even here in 2019. But as cosmetic ink gets more common, it's important to remember that the key term in semipermanent makeup is "permanent."
"Clients come in and say, 'I'd never get a body tattoo,' and in my mind, I'm like, 'You know you're tattooing your face right now,'" laughs Kendra Bray, owner of New York City salon Better Brows & Beauty. Here's exactly what you need to know about microblading, lip blushing, blush tattoos, eyeliner tattoos, freckle tattoos, and scar camouflage before the moment that needle hits your face.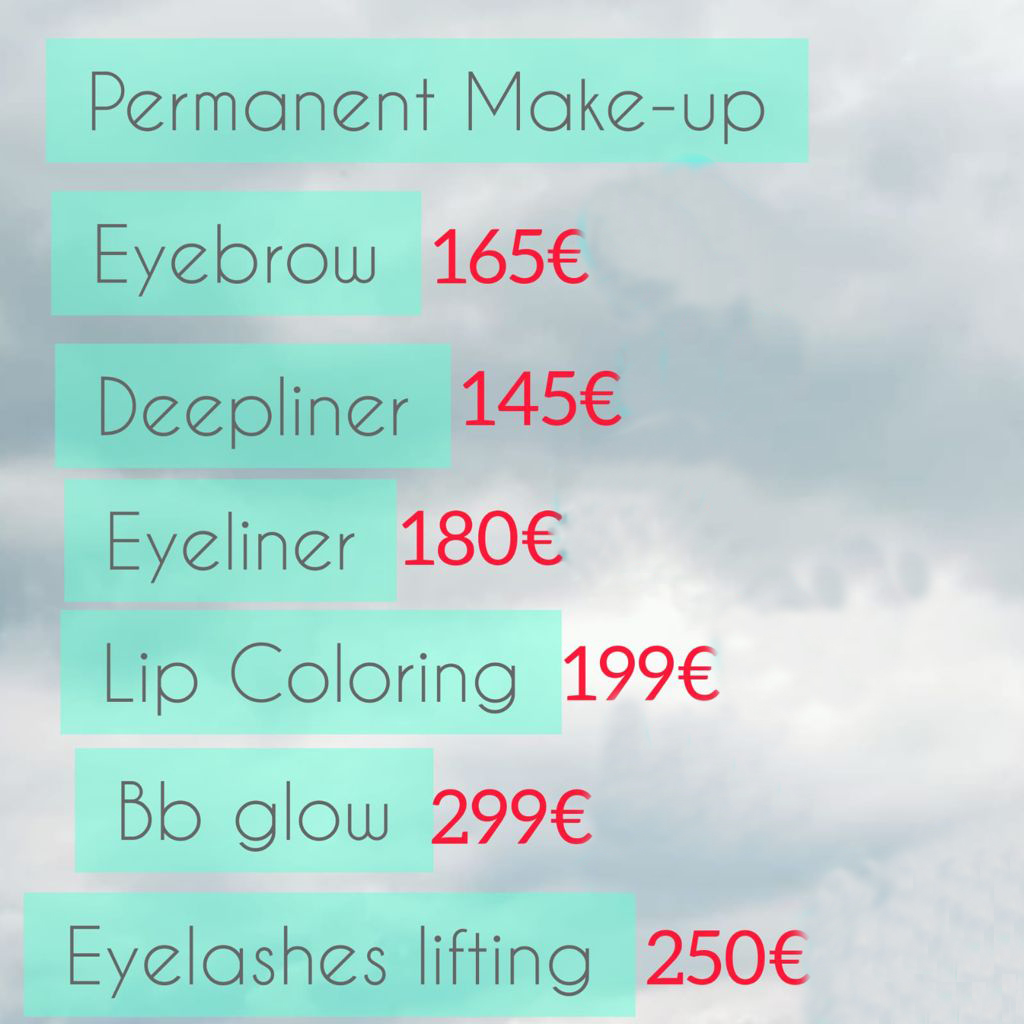 Microblading
How does it all work?
Microblading, the most popular form of permanent makeup, is a fancy name for an eyebrow tattoo. Instead of the shockingly dark brows you may have seen on members of the Silent Generation, the modern technique simulates individual hair strokes for a natural look. Cosmetic tattoo artists use a super fine pen to deposit pigment directly under the skin. You may also hear names like brow feathering or microshading. "People will claim different techniques for marketing purposes," says Bray. Other techniques still fall under the umbrella of natural-looking hair strokes, and the important part is to study examples of your artist's work and make sure you're a fan before booking an appointment.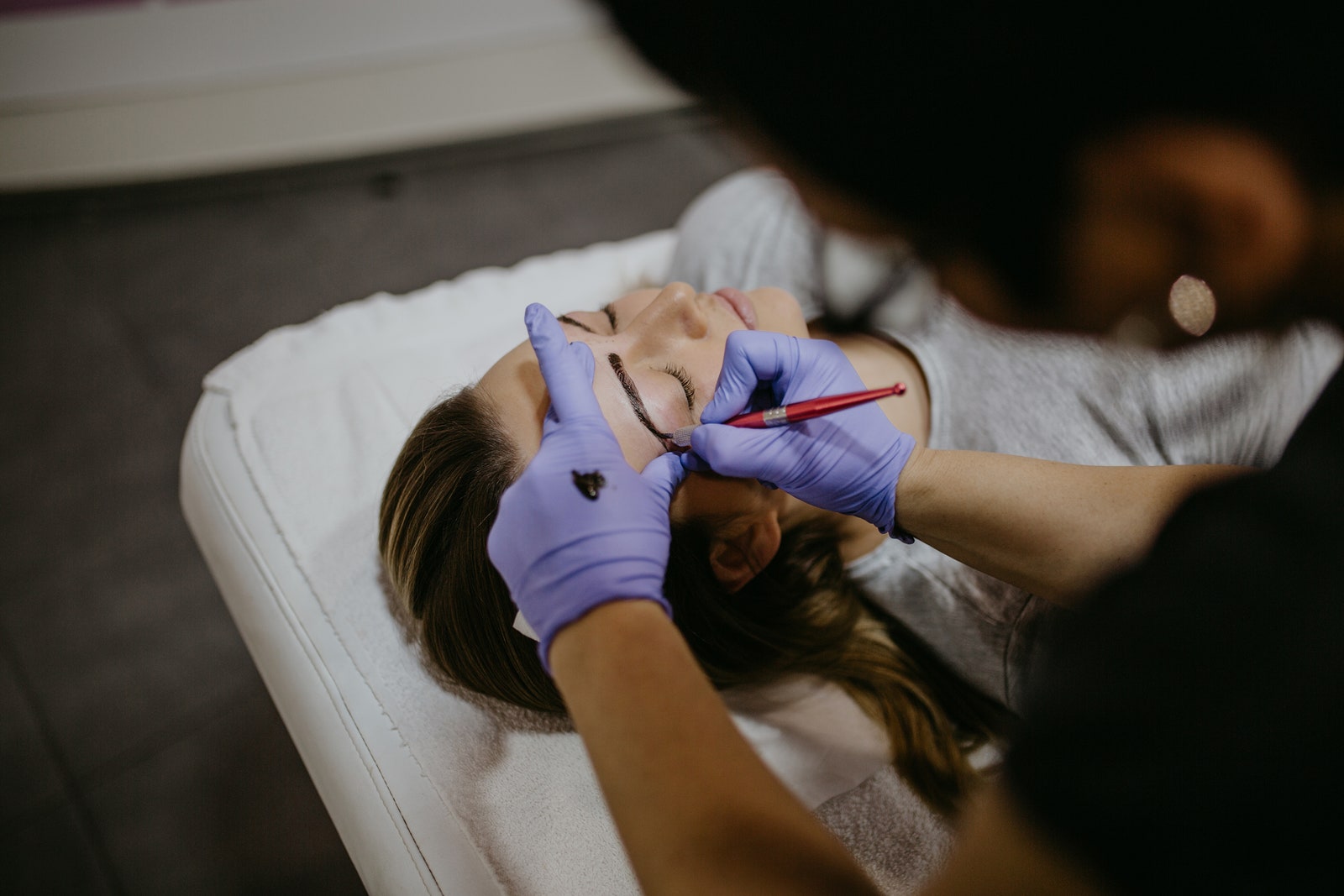 Who does it work for?
If filling in your brows is a crucial part of your beauty routine, you might want to look into microblading. To its credit, the procedure is dermatologist-approved. "I think it is an ideal treatment for restoration of the eyebrows," says board-certified L.A.-based dermatologist Ava Shamban. She's such a fan of the procedure that she even does microblading procedures in her own clinics. There's one major pro to getting your work done at a dermatologist's office: "We can be prepared for the unforeseen complications and act or react accordingly," says Shamban.
Even if you choose to go with a cosmetic tattoo artist without a medical degree, talk to your dermatologist to make sure your skin is amenable to a tattoo. Bray turns away potential clients with oily skin or large pores. "Microblading only looks great when you can achieve fine details," says Bray. "People with oily skin won't heal with the crisp strokes you need to achieve a natural look."
Lip Coloring
How does it all work?
Lip tattoos may bring to mind the image of a fancy grande dame with permanent lip liner who never seems to actually fill in her lips. But according to Bray, the technique has been refined to its current form, known as lip blushing or lip tinting. The tattoo is a simple wash of sheer color across the entire lip. Bray works with her clients' natural lip shade to add a slightly deeper layer of pigment. The finished result should look like a just-bitten, blurred lip — the type of subtle color that looks like you've just enjoyed a makeout session.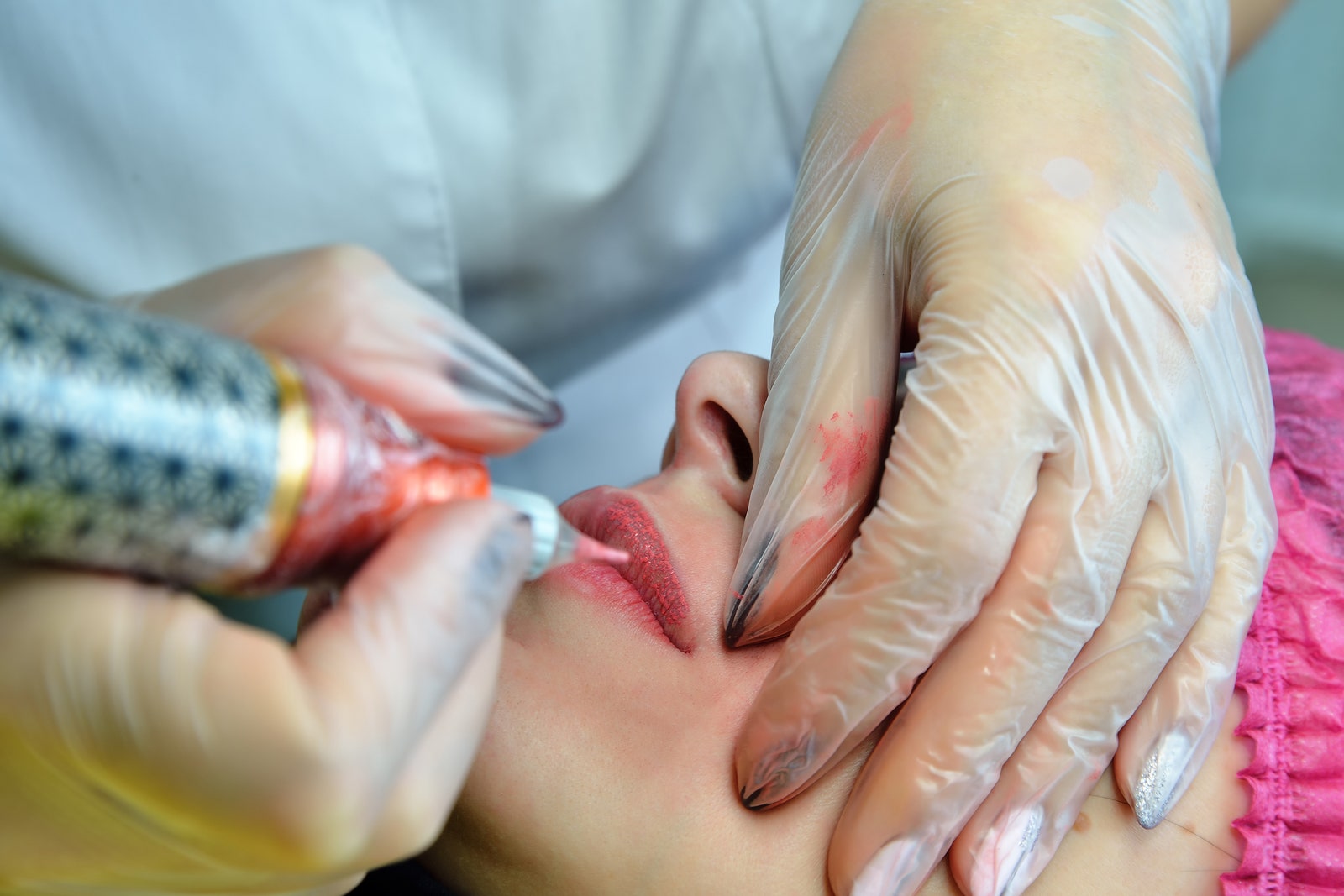 Who does it work for?
"Lips are a lot more sensitive than the other parts of the face, so people do experience pain and swelling," says Bray. Expect to leave your appointment a little puffy and to spend a week looking like you just got fresh lip injections.
Permanent Eyeliner
How does it all work?
Eyeliner tattoos sit within or above the lash line to give the appearance of fuller lashes. Bray performs two types of liner tats: a traditional eyeliner tattoo and a lash line enhancement. The traditional tattoo is placed right above the lash line, leaving the effect of a distinct eyeliner line. The lash enhancement sits within the lash line for a more subtle, natural look.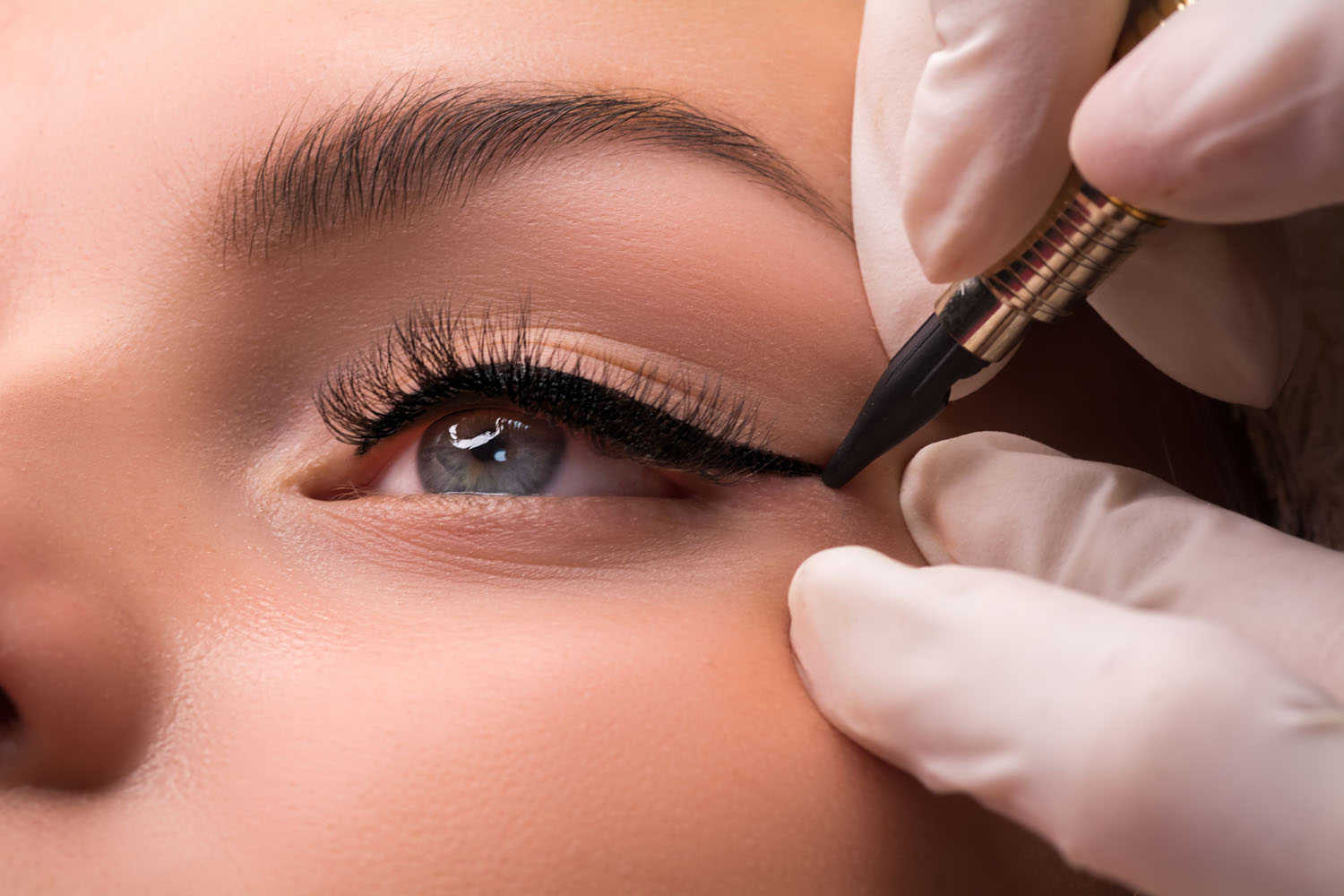 Who does it work for?
The person who always works out in mascara and refuses to leave home without their liquid eyeliner on.
Permanent BB Glow
How does it all work?
BB Glow is essentially a form of microneedling that has made its way stateside from South Korea. Like typical microneedling, an aesthetician first applies numbing cream to the face. Unlike the traditional treatment, semi-permanent pigments are added to the mix to tint the complexion for about six months to one year.